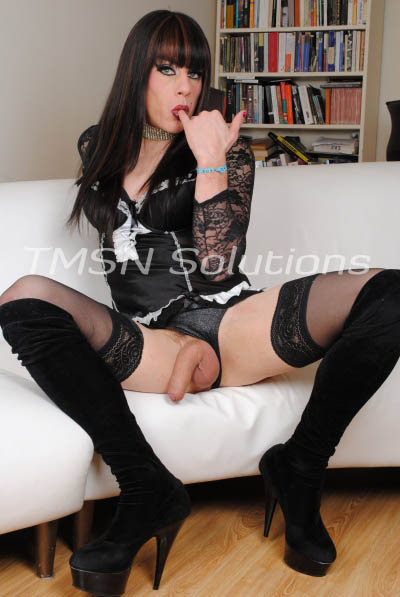 844-332-2639 ext, 346
Let's be honest faggots, You know I have the most amazing cock and you're in love with it. Not too thick, not to long, but nice, fat, pretty and powerful, and come on, how couldn't you be in love with my pretty girl? I can have all kinds of fun with my pretty prickette, but really honey, I know sooner or later everyone is going to get the tickle to want to spoil my sexy pickle.
Now here's the thong though, I know my cock also has the power to control, coerce, and force others into doing her bidding, its not my fault, really, its just once someone has a lady with a dick that's better then anything they have. Because your stupid little lust for my cock is going to make me rich.
Read moreWill your wife want my cock as much as you do in Phone Sex?