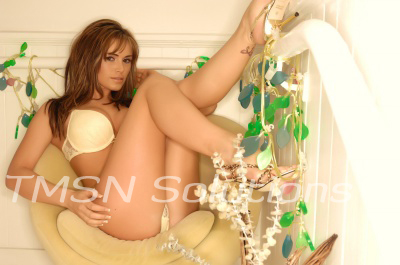 Sadie       1-844-332-2639 ext. 222
I placed the ad just needing a release, a moment to escape and let my Dominant side run for a few hours. A submissive man, willing to do anything and everything to please his Mistress. It was not a long ad and yet the responses came in quickly. I sorted through them and found one that looked exactly like what I was looking for. Only a name "Kent" I figured it wasn't his real name but we seemed to click in the emails we sent back and forth so I set up our meeting for the next evening.
I arrived early at the hotel room. Dressing in my luscious black leather boots, skirt and bra, garter belt and stockings. I had a few shots to relax and was enjoying a cigarette when the knock came on the door. I opened it. And there standing in front of me was my friend's husband, Kevin.
I think we were both a little shocked to see one another. No one in either of our circle of friends would ever think that he or I were into BDSM. What a wonderful surprise. See Kevin's wife is a lovely woman but a bit of a prig. She loves to brag on how devoted her husband is, how wonderful he is to her, how he would never cheat on her…. and now, here he was, and he had already pledged to do all that I wanted. How delicious!
To be fair, he knew me as the PTA, dutiful wife, and vanilla friend of his wife. I'm sure he never expected to face me in all leather with a flogger in my hand.
I took my seat and began by having him strip for me. I love the feeling of power watching a man taking off his clothes while I sit and watch. Then I made him kneel and used him as a foot stool as I began to masturbate my pussy over my panties. All the while explaining to him that now he was my property. That if he stayed, from this moment on I would own him. Whenever, however, anything I wanted to do to him, he would be obligated to do it. His eyes never left my pussy as he agreed.
I had him remove my panties and stuffed them into his mouth as I began to use my flogger on him. Beating him. I cock smacked him, I tortured his balls, I forced him to suck my dildo while he again and again promised that he belonged to me. I tested his limits. I pushed his boundaries seeing how far he would go, bathroom slut? Strap on whore? Pain, pouring out his most vital fluid for me? There was not a bit of him that I hadn't tested by the time I was finished with him.
He left with orders not to fuck his wife until I had given him permission. There was a party we were all invited to a week from then. I already had my plan in mind for how I was going to use my new slave. His wife, my husband, all our friends would be there. How delicious it would be to own him right under their very noses. I am very much looking forward to that party.
Sadie
1-844-332-2639 ext. 222
www.phonesexwhimpers.com/sadie/