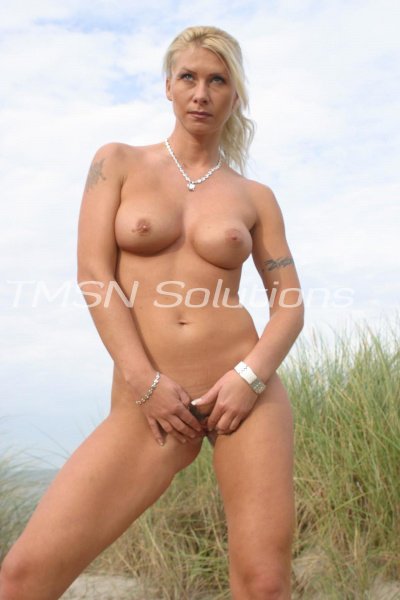 Let me tell you all about My latest project!
My Prodigy is Yvette…yes that's right the same Yvette who just recently joined us here at Hotwife Phonesex.
As it happens Yvette lives very close to Me. She called Me one afternoon asking if She could come over and talk. You see Yvette was interested in My cuckold lifestyle and wanted Me to teach Her how the cuckold Her husband.
Yvette had recently married a much older man…he wanted a trophy wife She wanted the OC lifestyle!   After six months of marriage Yvette had become bored with hubby. His work takes him out of town for days and weeks at a time plus he just can't cut it in the bedroom.  I'll tell you a little secret, Yvette's hubby doesn't like to eat pussy and has a real small dick…too small to satisfy Her or any women.
My Prodigies first lesson in cuckolding came a few weeks later.  I decided to have a small dinner party and invited Yvette and one of My hottest lovers.  When I explained the situation to My stud and he was delighted and very willing to assist.   My cuckold bitch needed no instructions he has been here before and knew the task at hand.
After a pleasant dinner and a bit of small talk it was time to get the show on the road.
I could see Yvette was nervous however She couldn't take Her eyes off My studs large bulge.  I snapped My fingers and both stud and bitch knew it was time to retire to My den of sin for My Prodigies first lesson in the art of cuckolding.
My cuckold husband proceed to undress My lover while I helped Yvette out of Her little black dress revealing a matching black lacy bra, thongs and black thigh highs…oh She looked delicious!   Now come on darlin lets get the rest off so we can get You fucked and cum filled! Yvette was shaking with excitement as She watched My bitch unveil My lovers large throbbing cock.  I made Her comfortable on the bed making sure She had total view of a cuckold fluffing a Wife's lover.  She watched in amazement as My bitch fell to his knees in front of the My stud and commenced to suck his cock for Yvette's pleasure.
As the cuckold was busy with his task I spread Yvette's legs to test the waters.   I gently opened Her perfectly formed pussy lips then slowly slid two fingers inside to find She was already wet and juicy.  My probing fingers were met with moans and groans!  Since this was Her first time and I wanted Her to hunger for that cock so I held back bringing Her just to the edge of orgasm.
I sat back as My cuckold husband maneuvred the hard throbbing cock into Yvette's freshly fingered hot wet quivering cunt.  Oh there is nothing I love more than watching  one of my lessons in progress!  My lover pounded Yvette until She screamed with delight making him shot his large creamy load deep inside Her cunt.
Oh no dear don't get up yet we are not quite done!  It was cream pie time which is My bitches speciality!  He positioned himself between Yvette's sticky wet thighs ready to suck Her freshly fucked cum filled cunt.  My bitch is the best when it comes to sucking cunt as well as cock!  It was obvious Yvette had not had such pleasure in a very long time!
I do believe we have a new Hotwife in the making in the OC!
You will have to ask Hotwife Yvette yourself!
http://www.hotwifephonesex.com/yvette.html
HotWife Eve
866-535-7625
http://www.phonesexwhimpers.com/eve.html