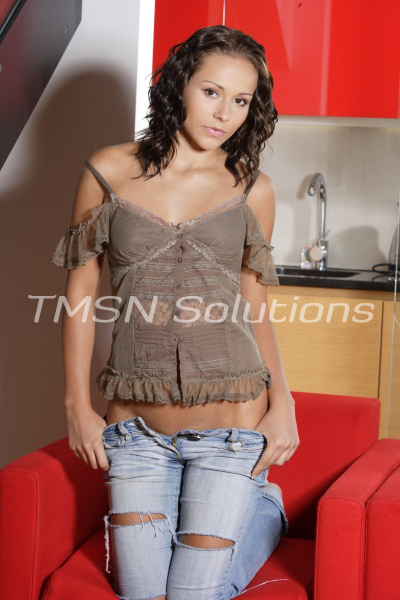 So, you pathetic little worm you have come back for more of Goddess Laylene's punishments. What a stupid little man you are! I have been thinking you have such a small cock, that there really is no use for it! Maybe W/we can cut it off? *laughs* Don't worry bitch boy it was a joke!
But you will be getting tortured tonight, especially because you are worthless to Me. I mean really what else could I use that pathetic excuse for a cock for? Certainly I can not fuck it, *laughs* I would never be able to feel it! Get on your knees loser and crawl over to Me. When you reach My legs you watch as I spread them, showing you how smooth and wet My perfect pussy is.
Loser I want you to lick My pussy tonight, very soft and slowly, here is the catch though for each time I have to tell you to stop and do it a different way you get one nipple clamp attached to a wire put onto your balls. If I have to tell  you more then twice you will get a little shock in your balls. That is what the wire is connected to. *laughs*
Now, begin…There is one nipple clamp you will receive now. By time you are done, you will get 5 nipple clamps and 10 shocks to the balls. Are you scared little bitcboy? Good, you should be. What's that…how can you get out of the shocks? Hmmm….Well, Goddess does need some things from her wish list…But that won't get you out of your punishment…Are those tears you pathetic baby!
Well, you give Me a deal I can not resist…let's see if your mind is as stupid as the rest of you!
Goddess Laylene
866-289-3963
http://www.lusciousphonesex.com
http://www.phonesexwhimpers.com/laylene.html