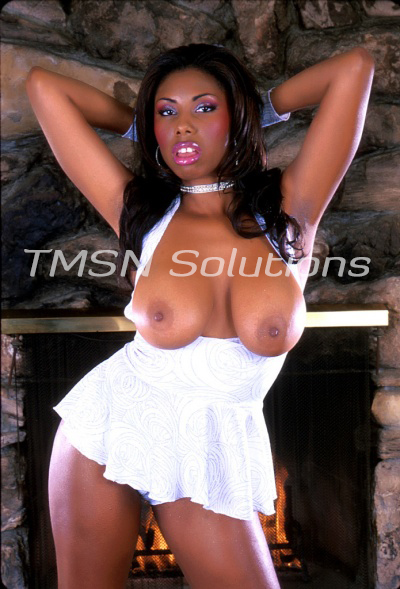 So maybe you want some switch. Maybe you wanna try your hand at having me all submissive.
Tied up. Chained, hanging from the ceiling. Tits out with my rock hard chocolate nipples. Fat ass up in the air.
All these body parts just waiting for you to slap, whip, twist, and pinch.