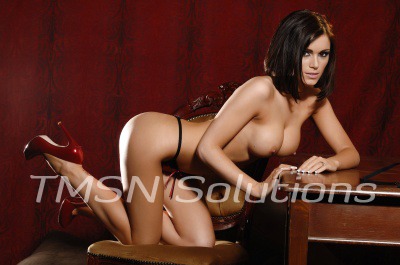 While my mind is still filled with the 50 Shades scenes and my own spanking fetish fully ravaging my mind I had the loveliest fantasy. My switch mentality rearranged some things but it was lovely.
I fantasized I was in an exquisite grey skirt, white blouse and seamed stockings and red heels to match my lips. The young college journalism major steps into my executive office. Taking him on as my personal assistant he becomes my constant companion. The process of training him to accept discipline and punishment one night takes a decidedly erotic twist.
When he confesses that a phone call was not made as he had been instructed to do, it lands him squarely across my knees. His bottom bare and his embarrassment at being treated like a young boy as I spank his bottom to a bright red send me into the sexual haze of desire. But as his boss certain lines cannot be crossed. He is blindfolded and bound to my bed where he becomes the object of my lust. I enjoy his body as I desire, touching and tasting, taking him inside me to my own orgasmic completion. This leads to some very delicious moments in the office which would take entirely too much space to detail in this small blog. I think I may be in 100 shades of grey as both sides of this situation are driving me to erotic sensual overload.
Sadie
1-866-239-2972
www.phonesexwhimpers.com/sadie.html