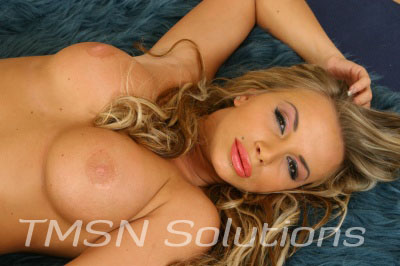 My pleasure is in being worshipped.
It can sometimes be exhausting work bringing you to your knees, turning and twisting your mind until you please me, Â taunting and teasing your body until it's screaming for a release I'm not sure yet if I will grant.
Training you to endure and suffer and burst out all those delicious sounds; that whimpering, moaning and begging that shows me you have learned and accepted your place on your knees before me.
Now you will show me. Â Prove yourself to me. Â With your own need throbbing hot and heavy, ignored between your legs, you will use that talented tongue and obedient hands to worship every inch of your Goddess' body.
And f you are a very, very good boy, perhaps I will let you cum as well. Â If I remember.
Marilyn
1-866-513-0615
https://phonesexwhimpers.com/marilyn.html