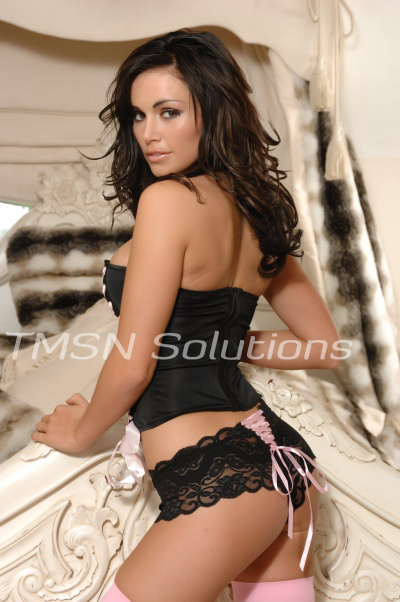 Sadie 1-844-332-2639 ext 222
Hell hath no fury … you know the saying. And a femdom fury at that. The perfect way to describe what went through me upon seeing James opening the door for a beautiful young woman, in front of a fancy hotel downtown. The same James who told me that he had been called out of town for the weekend. However, there he was with his hand on her ass while she giggles and grabs his cock. Oh, he really did not know me if he thought that I was the sort of woman to which one tells lies.
Barely an hour later I was striding through that same hotel lobby carrying my special little suitcase. Everything I would need to exact my revenge tucked into one neat little bag. In my neat business-like skirt and elegant silk blouse, I easily was lost in the crowd of the other guests.
Femdom Is Female Domination
For this next little part, the "how" of it is not so important, so I will leave that to your imagination. Suffice it to say, that I found the room they were in and paid them a visit. The look on his face when she told him someone was there to see him was a tasty appetizer.
There is certainly rage on his face as I toss him the handcuffs along with the command for him to put them on himself, behind his back. But with his, sweet little side piece, having such a hard time breathing beneath my squeezing arm, he keeps it in check. The next pair of handcuffs lands on the floor beside him. Those are for his ankles, to be intertwined with the first pair around the bed frame to make sure he is not capable of any sudden heroics.
Femdom Doesn't Have To Be Villainess But This Time It Is
I confess I do feel the evil villainess in this little drama. The plans I have for this clueless girl are not nice. She won't be hurt, well not much anyway, but I am sure when she was dreaming about "wrecking" my relationship she was never dreaming that she would find herself at the mercy (poor her that well is disturbingly empty at the moment) of a world-wise older woman.
Has James had fantasies about seeing this pretty little thing dominated? I suspect he has. However, I am positive he never dreamed it would be while helplessly cuffed to a hotel room bed. The feel of her long thick hair tangled around my fingers as I pulled it, is a memory that will be with me for a long time.
Femdom Applies To Dominating Females Also
Surprisingly fast the cupcake was securely bound in place with her hands and feet wrapped in thick, shiny, brightly colored, latex tape. Attaching the leg spreader between her firm, lovely, young thighs was a special pleasure. I laughed as I teased her about how wet she was, at least James had chosen his whore well. What a kinky little bitch she is.
The big wand vibrator wedged between her thighs would keep her occupied for the moment. There was someone else who needed my attention. There he is, looking at me like he has no idea who I am. But then I guess he doesn't really know this Sadie. Sadistic, vengeful, p—–d off. A coldly calculated excitement flowed exhilaratingly through my body. Leaning over I grab his chin in my hand forcing him to look into the icy fire of my eyes. "Enjoying your weekend away?"
But Femdom Revenge Is Liberating
A little of this, a little of that and now here we are a few hours later and Cinderella is nearly feral as her raw little pussy has been, hmm how to say this… over stimulated? Still, she is begging. Stupid girl! Has she not yet figured out that begging has gotten no results. Even after all these hours of her sweet little attempts at manipulation, bargaining, pleading, still, the wand hums relentlessly against her sensitive little pussy.
On the other hand, James, oh he hasn't been allowed to cum at all. A puddle of precum on the carpet, the distinctive blue tint to his balls all testify to the truth of that. As it turns out, James really does love to see me dominating this beautiful young cunt. The way he struggles as he is forced to watch while I paint pain over her lovely body, one would think he is quite valiant. That is until you see how hard his cock twitches and jumps and the flow of his aroused cock drippings pool on the floor in front of him, with every agony filled scream she makes.
Oh, but don't think I didn't give him an out. I may be angry but I'm not unreasonable. If he really needs to alleviate that back up in his balls; I have certainly left him an option to achieve the orgasm he so badly "needs". There is a beautiful 12" dildo propped up right underneath him. All he has to do is sit down on it and fuck himself.
Femdom Revenge Is So Satisfying
Surely, it isn't the sex he had anticipated having this weekend, but beggars can't be choosers. Of course, there is the possibility that his thighs will just get tired of holding that same elevated position for hours and hours and force him to sit down on it as well. But that is a chance I am willing to take.
Enough! I have to shut this girl up for a bit I am so sick of hearing her say please, please please as if that is going to change my mind. But I'll tell you how it turns out later we still have tonight and all day tomorrow to go!
Sadie
1-844-332-2639 ext 222
https://phonesexwhimpers.com/sadie