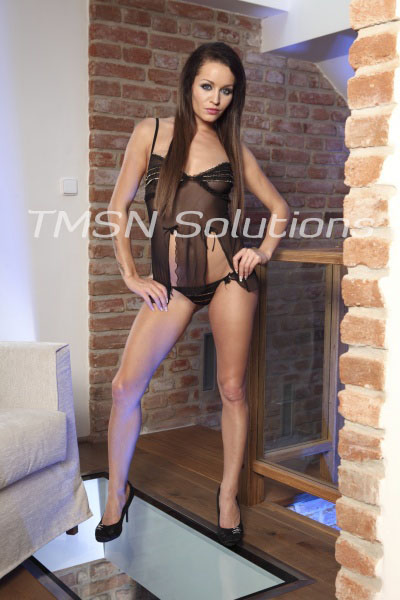 Sinful Mistress Serinda 844-33-CANDY (844-332-2639), ext. 394
Miss Serinda,
Thank You for spending Your valuable time in speaking and training me. It has been enjoyable being in Your Goddess presence and being permitted to submit myself and my thoughts fully to You. The way You, Miss, have allowed me to submit and to be used by You and Your understanding of what a pathetic and lowly male like myself needs. Your wisdom and instruction have helped me to better understand that my lowly male state and submissive mind is just part of what makes me who I am and makes me more complete. You, Miss, make me more complete and I am very thankful each day that I am allowed to be of service and submission to You and only You.
With lowered eyes and a thankful heart,
Your lowly boytoy
Dear lowly boytoy,
The service that I have allowed you to partake in has been quite enjoyable for Me as well. I am pleased to hear that you are growing and learning to accept your place in this world as well as your place beneath Myself and all women. Take comfort in knowing that you are on the correct path and your submission to Myself and all women is a wonderful gift that will continue to allow you to be your true self in all areas of your life.
Giving you praise,
Miss Serinda
844-33-CANDY
(844-332-2639)
ext 394
http://nawtytwistedphonesex.com