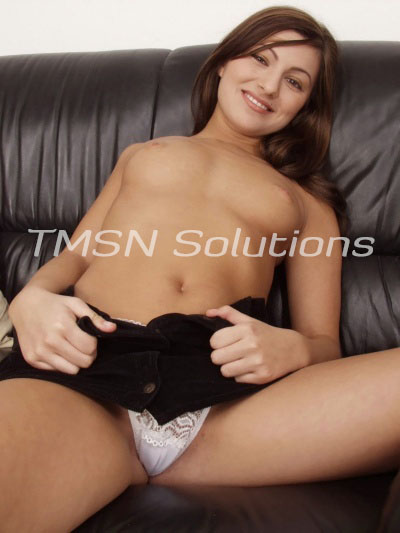 Do you have sadistic needs that aren't being met? Do you have dreams and thoughts that cross societal boundaries? Do you keep them to yourself because you fear being judged or shunned?
Bring these fantasies and dreams to me. You can simply share them with me or we can take it a step further and act them out. I love pushing the boundaries of society norms and expectations.
Too often we are put into a box and expected to be happy and fulfilled within the confines of that box. I want to push against the walls of those expectations. I want to be the perfect victim, to be helpless at your hands and the depths of your mind.
Nothing is taboo in my world, come with me and we'll explore it all.
Zesty Zoey
1-866-510-7470
1-844-332-2639 ext 231
https://phonesexcandy.com/zoey.html