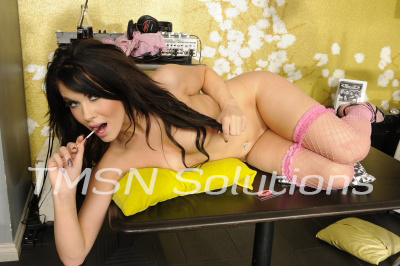 Mistress Collette — 1-844-332-2639     ext 383
You know loser, it's about time that you become a little bit more appreciative.  Do you realized how blessed you are to have my time and attention, even if you are the one paying for it???  Let's think about this.  When was the last time that you had a woman as hot as me paid any attention to you?  When was the last time in your life you had a hot woman like myself was controlling you?  We both know what the answer is.  FUCKING NEVER!!!
Yet here you are and toying with the idea of being my submissive.  You go ahead to pretend that you want to be my submissive.  You try to get my attention.  You try to beg me for your attention.  You try to get me to humiliate you.  Then you get all scared and back out. 
You get all scared and terrified and say "This is just a fantasy".
Well loser, I'm here to remind you that this is not a fantasy.
This is what happens when you play with fire.  That's right, your little fantasy, your little game, has just become a reality.
I hope you weren't dumb enough that you could pay for my attention and then think it's over.  You think that you would give me all your personal information and i wouldn't do anything with it?  There is no fucking SAFE WORD anymore, loser.
I don't care if you were horny at that time, or under the influence of something.  There is  no way for you to run away from me.  You can try.
I dare you. 
Mistress Collette  — 1-844-332-2639   ext 383
http://lustyeyesphonesex.com
http://www.sinfullysexyphonesex.com/collette/