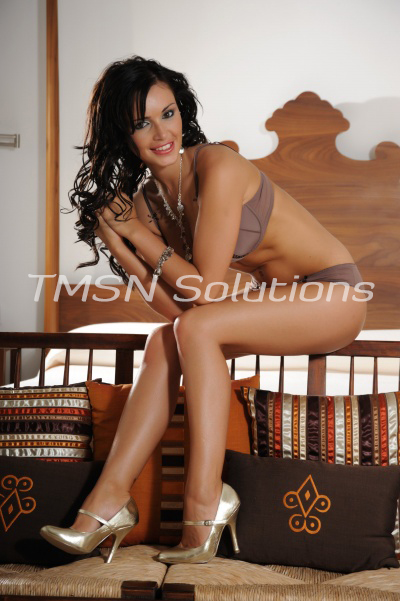 1-866-239-2972
1-844-332-2639 ext. 222
With my subbie's cheek pressed to my thigh my manicured fingertips stroked and circled my clit while the toe of my shoe rested on his balls. His swollen dick dripping his precum over the top of my shoe, his hips struggling to be still as his balls flattened under my toe and the head of his dick brushed against the skin of my foot. Curling my fingers over the back of his head I dragged his tongue to the wetness of my pussy. On command his tongue sprang into action eating my pussy.
My head arched back holding his face tightly to my cunt, riding his face enjoying his eager tongue I didn't hear Him walk in. A hand brushed my cheek pushing my hair away from my face causing my eyes to open with surprise. I heard and felt my subbie's moan of pleasure as my pussy got wetter just seeing this powerful man standing above me watching as I clamped my legs around the lesser man's head.
Watch your Mistress suck my dick pussy boy" He said unleashing his cock from his pants and dropping it into my mouth, wrenching my head up with a twist of his hand in my hair. He filled my mouth and throat fucking it over and over as my hand gripped my sub-boy's head riding his face harder. A perfect circle of sexual power and I was happy to be the switch.
Sadie
1-866-239-2972
1-844-332-2639 ext. 222
www.phonesexwhimpers.com/sadie/