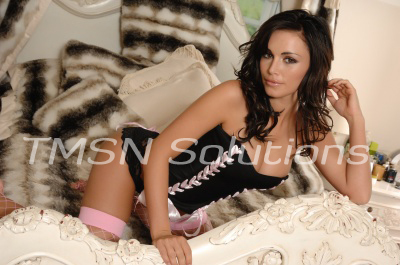 Sadie
1-866-239-2972          1-844-332-2639 ext. 222
In years past men looked at the edge of the world and saw monsters hidden just past their view. The unknown inspired fear and dread in them. What terrifying things they imagined lurked in the dark where they couldn't see them. They told stories of disaster that swallowed up men who would dare step beyond what was safe, what was expected, what was "normal". And yet, there were always those who were compelled to breach those boundaries. They had to step into the darkness and face what they found there. The amazing thing is, that once they crossed that line, they went back again and again. Finding that fear and exploration can open a whole new world of delights as well.
Beautiful women, feature often in these fears. Why is that? Because men knew their biggest weakness, the need, that is seeded deep inside of them to please, to capture, to be treasured by a woman. The primal thing that compels men to daring heights can also cause their enslavement. That to taste the forbidden fruit there is a cost. The sweetness of that temptation continues to call to you, luring you like a siren's song deeper into the web, step by step until the surrender is so entrancing that you find that it is all that you crave. To let go, fall into the pleasure, stop resisting, stop struggling and just submit to it.
In our modern age, the darkness isn't out there any more, it is within. Those thoughts, images, secret desires that whisper in your ear, that call to you from deep within you to come and play with them. They still fill you with fear. You know what it is, the thing that lurks just beyond your walls, the thing that causes your heart to race, your palms to sweat and your cock to grow with excitement of the thought of giving in to it. Pain, humiliation, taboo thoughts and desires that sing so sweetly beckoning you to step into the darkness.
Domination phone sex can take you into that dark world. It is a wonderful tool to set sail on the dangerous and dark waters of your own desires. Come with me, take my hand and I'll show you. Things that lie beyond your limits can be some of the most amazing experiences of your life.
Sadie
1-866-239-2972
1-844-332-2639 ext. 222
www.phonesexwhimpers.com/sadie/