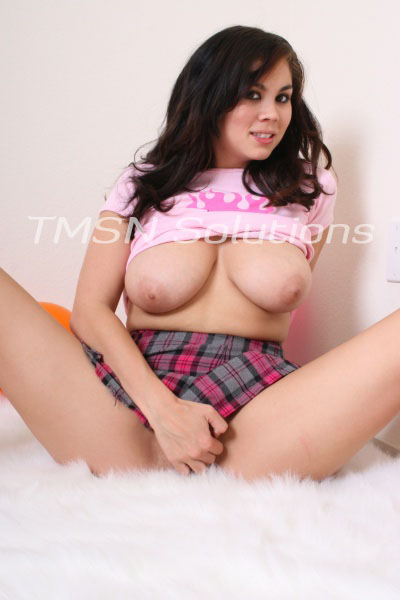 Gianna 844-332-2639 ext 355
I'm going to make you my bottom boy since you enjoy begging on your knees so much. As my bottom boy, you will get on your knees and accept whatever I give you. Tonight, I want to see just how obedient you are. Prove your love for me by taking every inch of my gigantic black strapon. It has your name written all over it. You said you would do ANYTHING for me so now is the time to prove it. 
I know a guy like you secretly craves having a giant cock shoved inside you. Your wife has no idea what a little freak you are! I'm glad I was able to break you down and force you to tell me all about your nasty kinks. Now we can have a bunch of fun together. I enjoy seeing you squirm and stretch yourself out for me… so you better get comfortable because I'm going to fuck you harder than ever before!
I spit on your asshole as you begin to accept the huge thick cock that I'm about to gift you.
You've taken cock for me before but nothing this big. I hear the nervousness in your voice as you tell me that you're ready to take me… ALL of me! Seeing your body tremble as I enter you tells me that I'm doing something right. I want to test your limits… and I won't be satisfied until you take every inch of it. Your bottom starts to lower as I ram into you. I can tell that you're relaxing your position to take as much of me as you can handle. You better get used to it because you're going to be my bottom boy forever!
Gianna 844-332-2639 ext 355
My Profiles