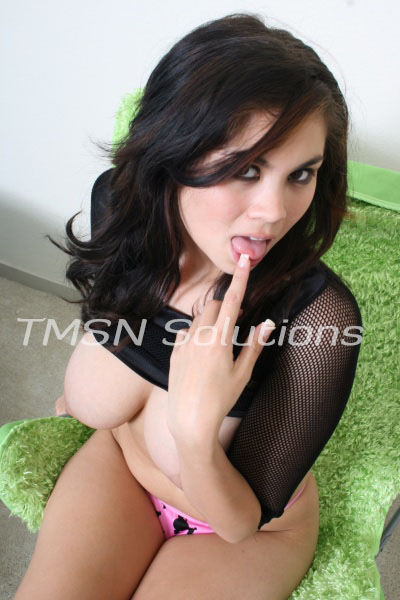 Gianna 844-332-2639 ext 355
You disappoint me. You approach me and tell me that you want to be a good slave but you're nothing more than a pathetic coward! How are you a good slave when all you do is apologize and run away like a little bitch?! I know you like to worship my feet so I'm going to force you to choke on my foot if you even dare to give me another apology.
You're a grown man… how the hell are you afraid of a 22-year-old domme?! How will you ever prove to me that you're a good slave if all you do is run away when I command you to obey me? I know you pull that nonsense because you want a young domme to chase after you. You get hard when I get mad. I refuse to give in to your stupid games. I'll tell my other GOOD slaves to start digging a ditch for your lifeless body.
I'll take your stupid apologies and make you choke on them!
I'm young but I'm definitely not stupid. I thrive on tearing down older men. They treat me like I'm just another bossy brat but once I get into their heads… I never leave. Those idiots think I'll be easy to please and are ALWAYS surprised when they find out how much of a hardass I am. I'm tough on them because I have nothing to lose. I'm young, wild, and sexy so I can get away with anything… and my group of slaves happily follow and praise me in whatever new adventure that I follow. That's right, I said SLAVES. Plural. So I don't need to put up with your pathetic, sorry, old, lame ass! Buck up or get ready to choke on my foot as I jam it down your throat while you're in the middle of kissing it. My love can be painful… do you think you can handle it?
Gianna 844-332-2639 ext 355
My Profiles