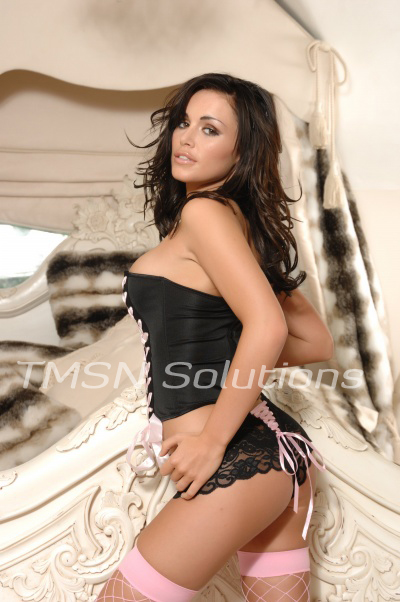 Sadie          1-844-332-2639 ext. 222
I slipped the black silk hood over my slave's head. I took his hand and lead him over to the wide door frame and put on his cuffs and ankle restraints and attached each to the four corners of the doorway. After he was secure, I produced the key to the lock. Unfastened the lock and slipped the adorable pink cage off of my slave's cock. He plumped and hardened right before my very eyes.
He sighed with relief and thrust his hips forward. I could have relieved him more by reaching down and rubbing his so recently cramped cock, but I chose a different distraction. I picked up the thin caning rod out of the umbrella stand and smacked it hard across the front of one thigh.
Oh yes, he screamed. He screamed and thanked me, just as he had been trained to do. So I smacked the other thigh as well. A little reminder of who had all the control. I could see his biceps bulge as he would reach to soothe the stinging places on his legs. MMM I was getting wet. I swatted the cane against his chest. MM his beautiful body bowing back recoiling from the stroke.
I slipped around behind him. He offered his back to me. Hunching his shoulders and bowing his back a little. I reached around him and wrapped My cock in my hand. I stroked him and felt him shudder against my chest. He moaned a sound of pure pleasure. "Thank you Mistress".
Since it had been so long since this horny bitch had been allowed release it wasn't very long before he was begging for release. My answer was to step back and smack his ass with the rod in my hand. MM again and again I beat his ass, until the lines criss crossing his cheeks formed a beautiful work of sadistic art. I pressed myself against his sweaty back and rode out the wave of sublime pleasure, nibbling and kissing, scratching, stroking over his slave body as I told him how wet and horny I was.
I moved around in front of my slave and slipped my body up against the front of his. His cock bobbed up and down between my legs, precum stringing from the tip. I leaned in and sunk my teeth into his shoulder and slipped my pussy up and down against the top of his cock. I smacked his face and squeezed his throat. Through his clenched teeth he croaked out his request to cum for me.
I stepped away. With one finger I touched his cock, moving it up and down and around stroking him with one single digit. "go on cum slave boy if you need to so badly." For a moment he gave a frustrated whine but then rallied. "Yes Mistress". His soft urgent moans, became quick little pants as he hurried to obey me. Then from that one finger.. MY slave spilled his offering at my feet.
Sadie
1-844-332-2639 ext. 222
www.phonesexwhimpers.com/sadie/