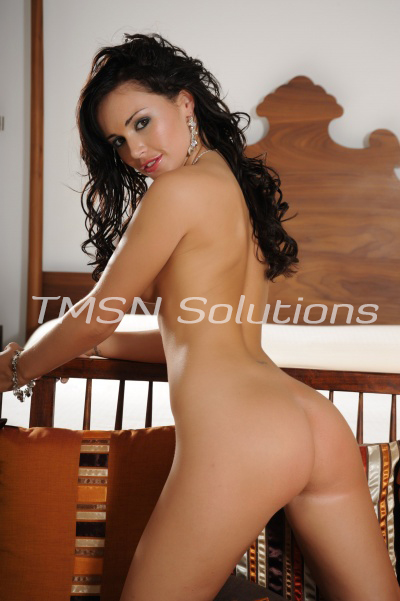 Sadie          1-844-332-2639 ext. 222
How delicious you looked chained to my wall, naked, sweaty, wild-eyed, angry, desperate. The tension in your body the result of my diabolical edging. So much frustration is starting to take its toll. This is my favorite part. When you can't tolerate more than a few strokes, a few light touches before you will spew cum uncontrollably from your hard, aching cock.
It's like playing with a very dangerous box of explosives. Only an expert should attempt it. I have perfected my technique. The hope you had when you first let me snap your wrists into the cuffs has long since faded and has been replaced by the fear. The fear that maybe I won't let you cum now. You were so sure when you began weren't you. You thought it was just a game. A game that you would play, thinking that you would be able to take your release when you wanted. You had no idea did you? Haha!
But you know now. You know what it is like to be completely under my control, completely at my mercy. Oh I see it, the little speck of hope in your eyes when I take your rigid manhood into my hand. I watch it build into a little flicker as I whisper to you in my seductive purr asking you to cum for me. The determination grows as you pour yourself into that one goal. Now, cum, do it now, before she takes it away. I can almost hear your thoughts.
You feel it. The moment that you believe this is it. The end. Finally release from this incredible erotic pressure, the teasing, the denying the wonderfully terrible pleasure of it all. You allow yourself to believe it. This time I mean it. Just as that switch flips and you give yourself over to it …. nothing.
The horrible absence of any stimulation. Just nothing. Oh its not really nothing. It's just MY pleasure not yours. Seeing the fierce anger, the deep frustrated howl of your torment, mm well you see that is just what I have been craving. Now you'll watch me enjoy myself. You'll see what pleasure, satisfaction, completion, orgasmic bliss looks like, sounds like, tastes like but it's just the carrot forever out of reach to keep you moving through the erotic horrorscape of your unrelenting erotic torture. Is it never-ending? Do you dare kindle that spark of hope again? Feel my hand touch your cock….
Sadie
1-844-332-2639 ext. 222
www.phonesexwhimpers.com/sadie/