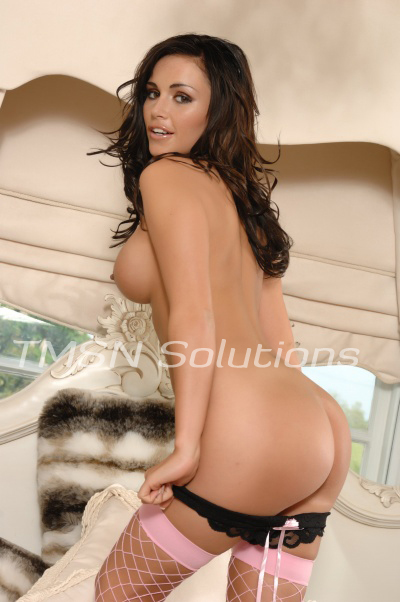 Sadie 1-844-332-2639 ext. 222
Given our many discussions about our mutual enjoyment of breathtaking facesitting, it was with great anticipation that I secured you to my bed. With your arms stretched above your head, wrists fastened together to my headboard. Dragging my nails softly down your body to first one ankle, wrapping it in the restraint, then the other, your bondage begins.
Breathless with Facesitting Anticipation? Oh just wait!
In effect, you are now helpless. For a few moments, I let that fact solidify in your mind and body. First, I remove my blouse, followed by my skirt. Leaving me standing in my bra, pantyhose, panties and high heels. The boxers you are wearing begin to stretch and distort as your cock hardens.
Surely you must feel the vulnerability of your position. My knee slips over your chest and my weight settles down on top of you. With a little effort, already the silky restriction of your freedom to inhale causes your hips to thrust into the emptiness above them. Inching closer to sit on your face. First, you feel the silky slippery nylon move over your chin and lips. With a quiet moan, I feel the deep inhalation of breath move over my pussy before the tight crotch covers your mouth.
Trapped Under My Hot Ass, With Me Facesitting You, Is Where You Want to Be
Warm palms press down on to your thighs, as I press back a little further to engulf your nose under the tight smoothness of my pantyhose clad ass. At first, I feel you push your face up further into my ass. Eager to surrender, keen to give your power completely to me, our facesitting evening has begun.
Certainly, the stimulation of your mouth pressing forcefully against my pussy is exciting. But still more thrilling is the knowledge that as the second's tick past, the deprivation is doing its work in your lungs. Every tick of the clock brings you closer to the breaking point. That alone is enough to have the wetness staining my panties. But, with the circling and rubbing of your chin and mouth, I can't resist doing some squirming of my own.
Struggle All You Like You Won't Escape My Facesitting Ass
Then it begins, the first muffled whimper, the first lift of your hips, the twitch of your leg, signaling that you can feel the urgency of this most basic need to be restored to you. With a peek over my shoulder I can see how your hands move to try to remove my facesitting ass. But the handcuffs are doing their job, halting them inches from being able to even touch my rotating hips.
The sound of the chains on your ankles, as they reach the end of their tether, draws my attention back to your feet. My hands move over my breasts as I sit on your face. My back straight, massaging my breasts, I watch as your feet fighting for purchase on the slippery sheets. To be sure, the vulnerability of your situation is a very real thing and all the things that come with it. Fear, excitement, doubt, hope, but overall hard aching throbbing lust swirl through your oxygen hungry mind.
Facesitting Desperation Is Such A Turn On
Just when you think you can't take anymore, it is then that the sweet cool air rushes in to give you an anchor. But just that quickly it is tossed aside. Again the weight of my body comes down onto your face. Mashing your nose and mouth between my thighs against my pussy resuming my facesitting pleasure.
This time, as a distraction from the obstruction that will not allow you to inhale, my hand wraps around your cock. Stroking, teasing, as I talk to myself about how hard you are for someone in your position. Surely you must be able to taste how wet my pussy is by now. I love the power of control that Queening/facesitting you gives to me.
Oh! But the night has only just begun. There is much more to come. Much more you will surrender before our time together is through. I would ask if you are ready for it but then it's not like you really have a choice, do you?
Sadie
1-844-332-2639 ext. 222
www.phonesexwhimpers.com/sadie/