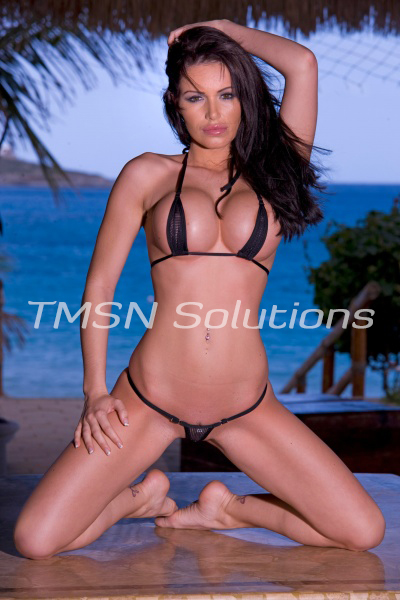 Sadie       1-844-332-2639 ext 222
Cash! I needed it fast and a good amount of it. Staring at the damage to the ATV, Paul's baby, his high-performance custom-made 4-wheeler, I knew that there was no other option but to have it fixed before he came home. Staring down at the mechanic's estimate desperation was born. Two thousand dollars! That is what he said it would take to restore the stupid machine to its original condition. Where am I going to come up with a couple of grand that my husband would never know about?
With this in mind, I step out on to the sidewalk only to bump right into a man. "Sadie? Oh my god! No!" he said, grabbing my upper arms holding me out from him. Such was the state of my mind, that it took me a few seconds to register just how good it was to be me sometimes. It was  Carl!
Financial Domination Solution To My Problem
Carl and I had briefly had an affair a few years ago. Looking at him he was still just as good-looking as I remembered. In a second, realization dawned on me like a lightning bolt. Carl has the money I needed. A wicked impulse inside of me purred seductively in my mind. You know what else Carl has, a weakness! And it was me. Carl cannot say no to me. The phrase "problem solved" echoed all through me.
It is hard to describe that feeling. How is the best way to give you a glimpse into how it feels to know that because of how you look, you can, with the right bits of knowledge, get whatever you need? Maybe, you have been at dinner and when they set the plate in front of you, it looks so delicious that you get that moment of joy at knowing soon you will be enjoying every delicious bite. It is an incomplete and pale example but I'm sure you catch the drift of what I'm saying.
The Power Of Financial Domination is Delicious and Potent
Carl looked like a deliciously, glazed, and juicy bit of meat. And I hadn't eaten all day. A nanosecond's doubt went through my mind at the almost scared tone in his voice. But just that fast, I literally laughed out loud, at even, that amount of foolishness on my part. This was Carl. I know all his buttons.
"Hi, Carl! What are the chances that we would run into each other like that!" Turning the full force of my most radiant smile on him. The impact of it clear on his slackening features. An articulate, "Uhhhh.." eloquently fell from his lips.
Beneath the palm moving up his chest I could feel his heart racing, his breathing was slowing a bad combination for him. Good for me. Stepping into him, his hands tightened on my upper arms. "I can't tell you how happy I am to see you." I meant it, sincerely. What else could he say, but that he was happy to see me too? I am not sure he meant it at that second.
Playing With Financial Domination Fire
We both know, when we are together, we bring out one another's most dangerous weaknesses. They just mesh so well. I crave the power to literally make him do whatever I want, and he craves, well me. His weakness though is a very gallant one. He loves to sacrifice, for me. Is it wrong? No. Is it exciting? Thrilling? Does it leave a craving that never ever quite leaves you? Oh Yes! Potent stuff.
We both know that opening this Pandora's box is a risk. But once it's open … well, it's quite a ride.
We Both Win in Financial Domination Just I Win More
But I needed that money. So, what choice did I have but to rip the lid off that can of worms? With a merciless, carnal, seductive kiss, I let him know the game was on. The lascivious look in his eyes when I released his lips from mine affirmed the message's delivery. With one look his growing erection was obvious to my scorching gaze. Reaching out to touch the growing curve of meat, rolling my eyes up through my lashes I ask him, "How long?"
A hard shiver rushes over his body and with a sound like a trapped thing he returns, "Too long."
The game is on indeed.
Sadie
1-844-332-2639 ext. 222
https://phonesexwhimpers.com/sadie