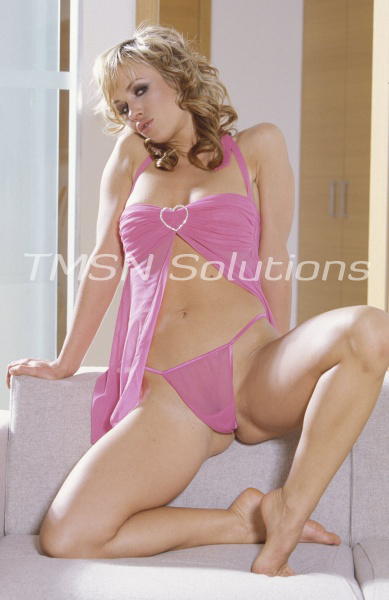 Call Domme Vivian1-844-33CANDY Ext. 254
You wake up in a cold sweat, gasping for breath. You go to wipe some of the perspiration off your face, but something prevents you from bringing either of your hands close to your body. That's when you feel the restraints on your wrists and ankles, holding you captive to my torment.
It starts when I plop myself down onto the mattress, resting my ass in the space between your spread legs. I gave you just enough leeway to lift your head and watch me tease you.
You know better than to call for help; no one's coming to your rescue. So you watch in a mixture of horror and excitement as I bring my feet to your bare limp dick, and begin to rub it to life with my pretty painted toes.
You don't bother to stifle your moans either; there's nowhere to go, and I can do this all night. I can tease and deny you all night long–or maybe, just maybe, I'll let you cum.
Your dick hardens from my attention, and I use my feet as a hole to bring your stiff cock closer to the edge. You don't want to admit that such little teasing has you ready to pop, but your member betrays you, leaking precum all over my white feet. I smirk and bite my lower lip, spreading it all over your cock. You know I like to use your natural lubricant to get you off.
Within moments, you're begging me to let you cum, pleading with me not to stop as I leave my feet in place. They have your cock in a tight, yummy sandwich, and you find yourself thrusting up into them, fucking my little feet. What's even crazier is that I let you continue, watching you hungrily as your cock spills more and more vinegar on my toes and soft soles. You're thrusting faster, and groaning louder. You're about to–
I pull both feet away and slam one of them against your cock. You shout from the pain, and you feel your dick go numb from the sudden blow. Before you can register what happened, I scoot closer until I'm up against your crotch, and I stick both my feet in your face. You know what needs to be done in order to clean this sticky mess off my feet…
1-844-33CANDY or 1-844-332-2639
Ext. 254