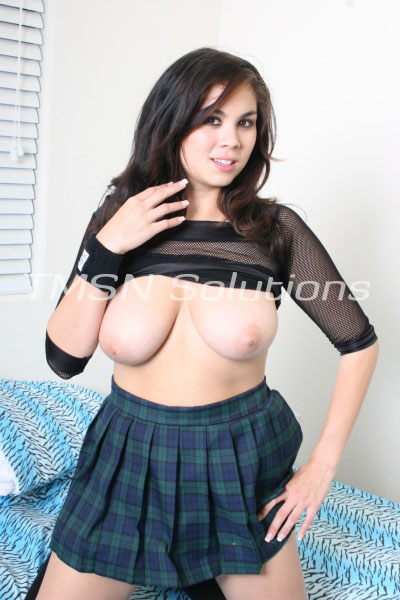 Gianna 844-332-2639 ext 355
When I want something… I'll get it. Sometimes I'll sneakily go about it too. I don't always have to be mean and scary to make you obey me. I know some of you little dick losers enjoy being forced to please me. Last week I was riding the crimson wave when I got really horny and wanted dick asap! Some guys are weird about fucking a girl when Aunt Flo is in town. I think that's stupid and if you roll with me, you better be ready to give me that dick when I want it… no matter what!
I was PMSing and just wanted a guy to fuck my cramps away. It sounds crazy, but getting dicked down really good while Aunt Flo is here always alleviates my cramps. My good boys will gladly lay a towel down and fuck me senseless. I love seeing their cocks coated in my red fluids. It has something to do with my love for horror films I guess. I love gore and all things disgusting. You will be forced to like these things too! Seeing a man painted in red after a steamy sex session always turns me on. 
One of my many fantasies involves forcing a guy to remove my tampon for me so he can fuck me until I'm screaming with pleasure. 
I would want him to ram my g-spot until I squirted cum and crimson waves all over his cock. The extra wetness would feel amazing as I exploded my fluids all over him. If a guy acts like a little bitch about it, then I have no problem leaving him there with my clot-able cocktail all over his body. It's okay, I'll just add him to my growing list of victims. 
Gianna 844-332-2639 ext 355
My Profiles