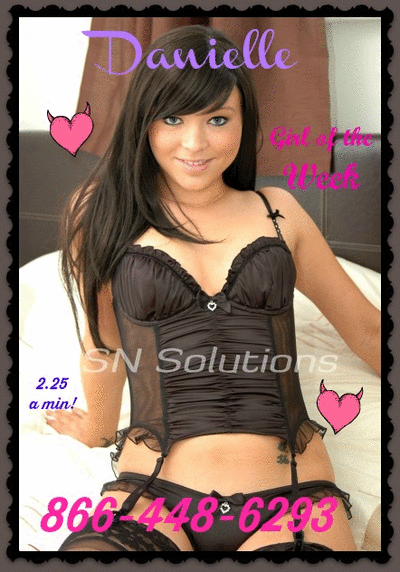 Here at Tomsin, we offer nothing but the best, and that's what you will get THE BEST!! I believe I can speak on behalf of all the girls when I say we are all freaking amazing!! And you would be lucky to do a call with any one of us!! Now that that's over, there are all different types of girls here, you are sure to find one who fits your needs!!
But right now, you are on the Domme/Submissive Page 🙂 Welcome to or twisted world… We will severely mess with your mind, so be prepared for a through mind fucking!!
If you would like to be mentally fucked up, you would be in very capable hands with any of the girls listed under the Dommes section of the ladies tab above. 🙂 (Including Myself)
Get ready for a wild ride!! You can click the links below to check out some sexy blogs I have written 🙂 !!
Good Luck, and may you be thoroughly mind fucked with whomever you choose!!
Deviant.Danielle
1-866-448-6293
http://www.kinkyteenphonesex.com
http://www.sissyphonefantasy.com/danielle.html