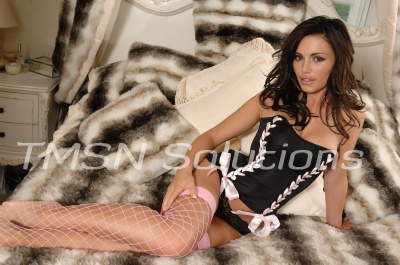 Sadie
1-866-239-2972                                       1-844-332-2639 ext. 222
"You won't believe it!" my neighbor whispered loudly to the table as the neighborhood women all sat around my patio table having margaritas and gossiping. Of course we all leaned in as this juicy bit of information was revealed. "Tim said he wanted me to Dominate him. In the BEDROOM!" she added as if it were the most scandalous thing in the world. I took a glance across the yard to where the men were standing having beers and talking. She is right I would have never have guessed that.
The conversation went on with a lot of giggling and shocked expressions on the average suburban wife faces around me. They didn't know my secrets so I played along pretending to be utterly scandalized by the thought of what she was saying. But mentally, I was gleeful. Little did she know it but she had just handed me the keys to her husband. I had been trying to crack him for years now but he had always managed to resist me. Well that was about to end.
I coordinated the set up perfectly. Arranging for his wife to join my friend's and I at a concert and then a late dinner at a foodie restaurant I knew she had been aching to go to. "Unfortunately" I was suddenly sick and couldn't make it but I wished her fun and told her I would be devastated if she didn't go without me. I now had several hours to enjoy my conquest.
From my window I watched her car leave the driveway and turn the corner down the block. I wrapped a soft terry cloth robe around my black leather half corset and short short skirt. I could hear the jingling of the hand cuffs as my poofy slippers walked across the grass between our houses to knock on his door. Using my best sick voice I asked if he had any Ibuprofen I could borrow and followed him in the house as he turned to go get it.
When he held the bottle out to me I quickly smacked the cuff around his wrist darting behind him and fastened in the other wrist before he could register what was happening. "Sadie?!? What are you doing?" He asked trying to pull his hands free. "Taking what I want." I said with a smile and pulled him by the chain between his wrists back to his bedroom.
I shoved him back on to the bed using his size against him and crawled right on top of him, sitting on his chest, my knees on one arm, while I rolled him over enough to move one arm up above his head and repeated the process kneeling on his arms, my robe covering his face as I locked his wrists up above his head. Stop, Don't, Let me Go. He continuously commanded me as I rendered him helpless. Once he was safely secured I stood back up and removed my robe to show him my black leather clad body and one wicked smile. "You aren't giving the orders here Tim".
He was speechless for a few moments before he began to truly understand the depth of the trouble he was in. His stern voice came out. He demanded I let him go. "No" I said and began to undress him. He really meant it I had to stop. "No, I didn't" I answered taking off his pants. "It doesn't look like you want me to stop" I said seeing the hard line of his cock straining the fabric of his underwear. The more naked he became the more his tone changed from commanding to pleading. Please, was heard a lot more.
I kicked off the ****** slippers and slid myself on to the edge of the bed beside him, leaning across his body, my fingernail traced a circle around his nipple. I watched my nail "I know your secret" I sing songed before lifting my eyes up to his and leaning up to take his lip between my teeth to bite it tugging it out until it slipped from my teeth, "You want to be dominated". The look on his face was priceless. He denied it but I dragged my nails down his stomach catching his waistband and dragging it down the top of his thighs until his cock sprang out hard and thick. "This doesn't lie." I said tracing one nail up the long bulging blue line of his shaft.
I gave his face a little slap not too hard more humiliating than anything and grabbed his face and told him what a naughty boy he was for hiding his secret from me for so long. I wondered what other secrets he was hiding. I would get them out of him I promised him as I moved up over him lifting my skirt and lowering my naked pussy on to his face. I covered his mouth with my pussy and pinched off his nose forcing him to open his mouth. I pushed my pussy in and his tongue couldn't resist the silky wetness that met him there. I told him if he made me cum with his mouth I would let him go. I lied.
But he did work very hard with his mouth to pleasure my pussy. I was very impressed by his oral skills. I rode his face until it was covered with my wetness, until I was shuddering and quaking my orgasm into his mouth, clutching his head between my knees. Then he said I had to let him go. Let him go with that hard cock still jutting up so hard and glistening. Oh no I couldn't possibly. Besides I still had more secrets to get from him.
Did I get them? Of course I did. But for now I'll keep them to myself. But then I am the one he should worry most about having them aren't I? Hahahahaha.
Sadie
1-866-239-2972
1-844-332-2639 ext. 222
www.phonesexwhimpers.com/sadie/