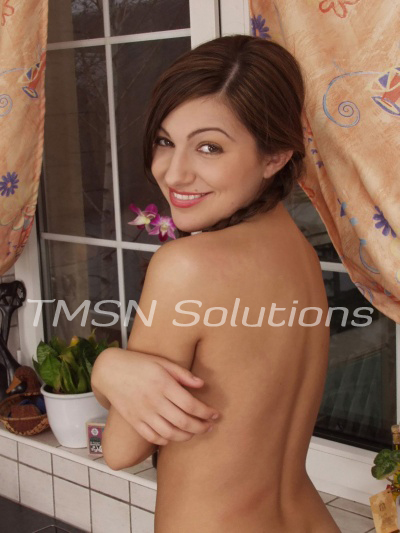 Dear Sir,
Most of the time I am that sweet obedient submissive you've been looking for.  Kneeling at your feet.  Head bowed.  Hands folded.  Quiet, patient, and poised.
There are days though when this little imp is bouncing around inside my brain and body.  Begging to be let out to play.  Filling my tongue with witty come backs to commands and comments made to me.  Aching for fun verbal sparring and playful defiance.
Impish Zoey longs to be challenging and playfully bratty.  Yearning to see you fight not to smile at me and thus encourage my antics.  Desiring to squeal and giggle when you grab me around my waist and toss me over your knee for a funishment.
Who says Dominance and submission needs to be serious and dark?  Come and play and laugh with me.  I know you're the boss, I just want you to tame me.  *giggles*
Submissively yours,
Impish Zoey
1-866-510-7470
https://phonesexcandy.com/zoey.html