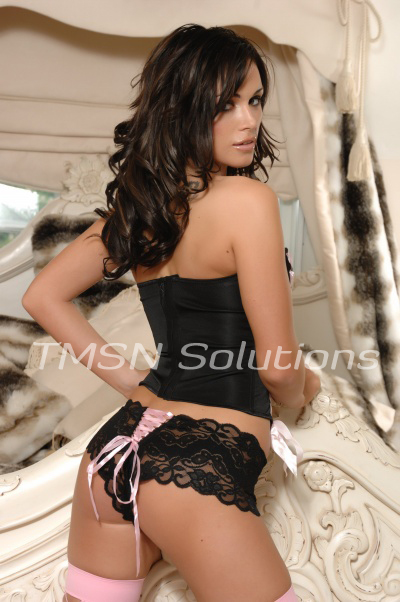 Sadie      1-844-332-2639 ext 222
I had the hottest jail domination role play fantasy. In the middle of the night, I walk down the rows of dark cells. My tight uniform clinging to my curves.  While making my nightly bed check, the high heels of my boots, click loudly against the concrete floor. Looking into your cell. And, what do I see? There you are jerking off under the covers. The thin blanket doing nothing to hide the flapping tent over your crotch.
Imagine Being Alone In Your Jail Cell In The Dark So Horny You Can't Keep Your Hands Off Your Cock
Looking up and down the abandoned corridor of the jail cells I don't see any other guards around. So I pull the keys from my belt and open the cell door. Strolling towards you on the cot. Next, I see your face contorted with the urgency of your hand beating up and down faster as if I'm going to take away your favorite toy. Suddenly, I press my nightstick under your chin.  I lift your face up and ask just what the hell you think you are doing in MY jail?
In order to see what you are doing the thin blanket is torn away.  I can see your hard cock in your hand. Pressing the unyielding tip of my billy club against your throat my hand surrounds your cock and your eyes roll back into your head. "See boy, this is my jail and you don't get to do anything without my permission. Get your ass up!"
In This Jail Domination Fantasy, I will Help You With All of That
As soon as you are on your feet; you are shoved against those cold steel bars with my baton under your chin pressing on your throat. I fish the handcuffs out of the little pocket on my belt. With your hands now secured to the bar above your head, your jail domination begins. Now, you are at my mercy. HaHa! Look at how hard your cock is a bitch! Spitting into my palm my warm tight authoritarian grip seizes your hard cock. Stroking you until your breath is coming in strained gasps then stepping away from you and smacking you in the face.
It is so sexy the way your stomach contracts your hips pull back and your knees come up as if you could fold yourself enough to get some more stimulation on your throbbing dick. "Shh… be quiet" I slide my panties down my legs and push them into your mouth, "you don't want to wake your cellmate, do you? Who knows what might happen to you if that happens. No, just shut up and take it."
Locked To The Bars of Your Jail Cell You will Do As You Are Told
Pulling my short tan skirt over my naked ass, I move to stand just in front of you, swaying and bend over to just brush the head of your cock against my smooth warm ass cheek. The bars of your jail cell ensuring that you can't take advantage of my vulnerable position. One easy step back and your cock slides right through my silky thighs. Squeezing your shaft between my legs my fingers rub against my pussy as the hot slippery wetness of my pussy bathes your hard shaft.
You are in for a long hard time inmate.
Sadie
1-844-332-2639 ext 222
https://phonesexwhimpers.com/sadie