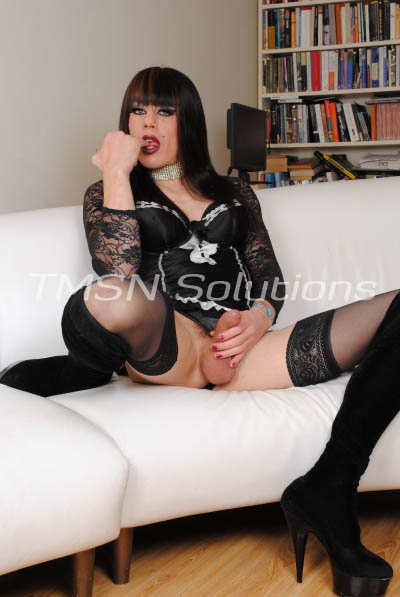 844-332-2639 ext, 346
You little bitch. You think you're going to become a real man this year, hm? Move away from all those sissy urges and prove you're not some pathetic little slut meant to be manipulated by strong, confident, powerful women? You know you're nothing but a little bitch. You're never going to be able to stand up for yourself. Just fucking try it, it'd only make me laugh. You're going to grow a spine now? I can't even imagine you managing to to tell a woman 'no' let alone ever do anything but be a door mat, a blank check, and a whipping post.
You can try all you fucking want to pretend this year is going to be so different, but don't fucking kid yourself. You're not going to be able to take care of yourself you little bitch. What are you going to do when you want to try to stimulate yourself then? Look at porn like a loser? You know you can't get that excuse for a cock hard without someone telling you what a joke you are. Oh but this time you're really going to try to respect yourself this year? But what have you ever done? I thought so, don't make me laugh.
Instead of pretending you're anything worthwhile why don't you stick to your strong points first. Being a little bitch that's submissive to everyone you see. You can't even get off without someone laughing at you, and the thing that actually turns you on is being used. So why not just lube up your ass then? You'll never fuck a woman with that prick but maybe your worthless ass could manage to get me off. Of course it'd be as a cock holster, but what else could you ever be?
Macy Daye
844-332-2639 ext, 346