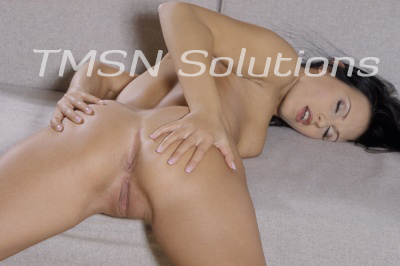 Look at it! Perfection. You have never worshiped an ass as perfect as mine. To just see it makes your knees want to bend to fall to the floor and rub your face against the softness of my firm ass. To bury your face in the sweaty crack of my ass. To lick and to kiss and to suck with the reverence my anal altar deserves from a bitch like you. To you it is not humiliation to have your face pushed into the ass of a Goddess. No for you it is nirvana.
You feel that throbbing in your cock when you look at my beautiful ass. You feel the compulsion to stroke to ease the heavy ache in your balls but if you are smart you will not touch until you are given permission. Your hands could be bound behind your back to your ankles, your balls placed in tight submission to my humbler and then only with your desperate lips and tongue will you show your great desire to serve me by orally adoring my perfect ass and pussy.
This is just beginning of the things I will demand. Some cannot be said others must be earned. Devotion, desire, and deviance these are the keys to unlock the door to Paradise Mariah.
Goddess Mariah
1-844-332-2639 ext. 249
www.phonesexwhimpers.com/mariah