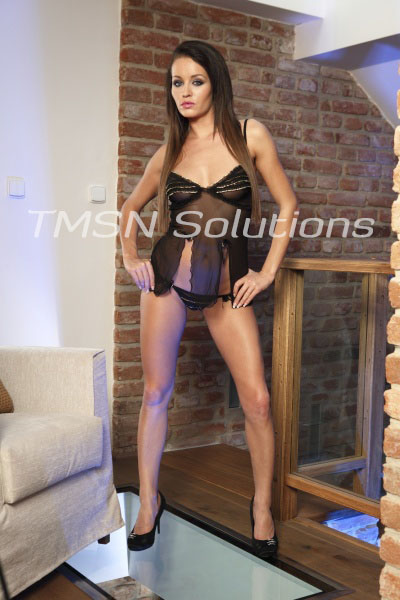 Sinful Serinda 844-33-CANDY (844-332-2639), ext. 394
If there's one thing I hate repeating to my subs… it's obey your Mistress.  The absolute nerve of some individuals who choose to disobey a command from Me.  Infuriating doesn't express enough how much I truly despise it.  So let me spell it out for your feeble little brain.  When Mistress gives you an order, obey your Mistress!
Is there a particular reason you choose to not obey Me?  Do you think that I'm going to do something horrible to you?  Put you in an uncomfortable situation, maybe?  Something embarrassing?  Yes, of course, I'm going to.  But, I won't put you in any scenario I know you can't handle.  That's why you've come to Me to be your Mistress.  And that's why I've chosen you to serve Me.  Yes, that's right.  You were selected by Me.  You came to Me, and I chose you.  I was able to read into you the moment I saw you.  I know what you need – I can hear it in your voice and see it in your mannerisms.  The way you hold yourself.  Feel honored.
Obey your Mistress in all things, and strive to please Her.
I've said this before, but this is Me reminding you.  Only by letting go, by giving complete control to Me, will you find the release that you need.  Obey your Mistress in all things, and strive to please Her.  Do not question Her decisions and know that She only has your best interest in mind.  Be prepared to challenge yourself and let the moments of fear or pain strengthen you.  Physical pain, emotional pain – all of it only serves to strengthen us.  Do not let fear define you, do not let pain dictate your response.  Give yourself completely to Me.  Obey your Mistress, and experience real freedom.
Serinda
844-33-CANDY
(844-332-2639)
ext 394
http://nawtytwistedphonesex.com/