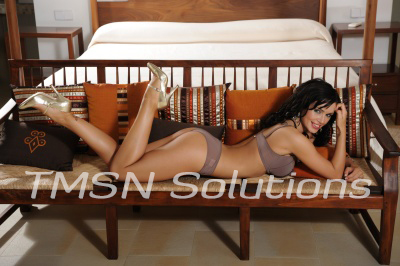 What an underhanded trick that was you played on me.  You know what a weakness I have for my feet to be worshipped and adored.  I never suspected a thing when you reached down lifting my ankle and unbuckled my shoe.  My body reacted instantly to the firm press of your hand making my nipples harden. I should have known from the dark look in your eye that you were up to something more sinister.
The scratch of your short fingernail up the center of my sole made my toes flex and made me gasp in surprise.  You swung your body around sitting on my legs and tickled my feet, I could do nothing but laugh and try futilely to kick my feet away from you.  Your teasing taunts as you tickled my feet mercilessly made it so much worse. In the moment you stopped to let me catch my breath, I was too weak to do anything but pant for air. I felt you take your pants down and roll me over to feel your cock press up against the panties stretched tight over my ass.
Your break is over you said reaching behind you to pull my foot up under your arm and once more tickling it so lightly it was unbearable. All I could do was buck and wiggle under you laughing, screaming and begging for you to stop. Just wait I will have my revenge and next you will be the one left to my tickle torture!
Sadie
1-866-239-2972
www.phonesexwhimpers.com/sadie.html