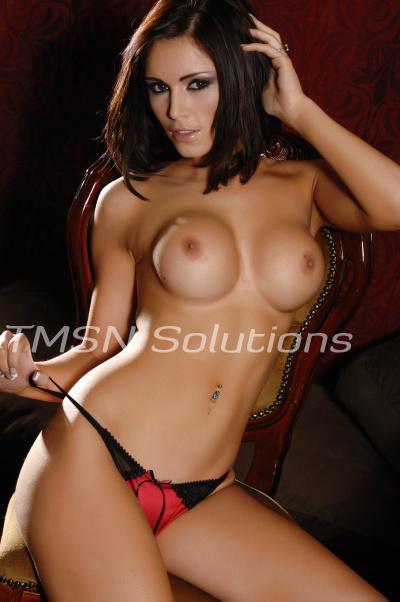 1-866-239-2972
1-844-332-2639 ext, 222
I don't know if its true of everyone, but I have this dark, little devil Sadie that I keep in a small little box deep inside myself. Oh for the most part I am a good person. I love sensual things, teasing, playful, erotic domination. But on the odd occasion the demon screams to be fed. Things that scare me about myself rear their hungry heads and with every feeding they grow stronger and harder to ignore. Every so often I open that box, and allow the darkness out. I dive deep into the seductive depths of my own depravity. I release all my limitations, I allow the sadistic spirits to take control.
It's never hard to find a victim. Men, so easily swayed by a pretty face and a beautiful body, they will put themselves in the most foolish of situations. A little taste, a small foreshadow of things to come. A little bite, a little scratch, a promise of a night that he will never forget. Most men have some fantasy of being dominated by a beautiful woman. A dream of finding themselves at the mercy of a horny, sex goddess who demands their every obedience. A little pain, a little humiliation, a small price to pay to be the sex toy of a ruthless, female, nymphomaniac.
The mock surprise on their faces as they find their hands bound above their heads is a particular pleasure. The precum drooling down their cocks as their feet are spread and bound tells me more than they think it does. I love to watch them tug at their restraints while I slowly unwrap my body for their eyes. Then there is that first stunned look of surprise as they realize that there is real pain when my teeth bite into their flesh. MMM then the adrenaline and the arousal combine.
I love biting. The feel of that meat between my teeth, the hiss of pain in their indrawn breath as I clamp down and tear at them. The pretty red ring it leaves behind is a thing of beauty to me. My eyes turn up to theirs as my sharp teeth move closer to that sensitive stick of flesh. Excitement, anticipation, fear all mingle in their eyes. Will she? I can see the question in their minds.
A long lick of my tongue and a soft breath of relief. Soft, tender kisses on the shaft, and they begin to relax. Deep pulls of my sucking lips up and down have them eagerly pressing their stiff flesh into my mouth. Such short memories they have. Skimming my lips down the side of the smooth marble of their erections. "Don't stop, please." As if that were the biggest danger they faced. With a little smile I assure them I'm not close to finished with them, and then set my teeth on to that hard veiny steak. MMM such screams. Their bodies bowing up and dropping down as if they could tear themselves from my bite.
But as I told them, it is only just beginning. I will eventually give them what they crave most. Deep inside my hot wetness, their cocks find their bliss. Slowly, riding them, I move up and down their shafts. My nails digging into their chests. Long beautiful red scratches cover them. Screams of pleasure, or screams of pain I don't really care as long as there are screams. Screams to be silenced.
Slowly my hands close around that strong column of sinew and muscle in their necks. Feeling their pulses race like a little rabbit. Listening to their voices become strained as the space for the air grows smaller and smaller. The redness of their faces makes me ride them harder, squeezing harder. Kissing their bluing lips, those little choked gasps stimulate something wild and reckless inside me. Power. This is power. To feel that delicate life force in my grip, seeing how close to the edge I can go.
This is but one of those devils inside that box. A favorite to be sure, but others lurk there, darker, more dangerous, screaming to be set free. Do I dare? Do you?
Sadie
1-866-239-2972
1-844-332-2639 ext, 222
www,phonesexwhimpers.com/sadie/