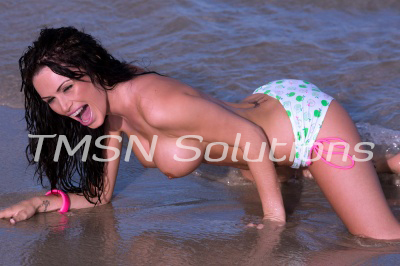 Sadie 1-844-332-2639 ext. 222
The funny thing is that your cock isn't small at all. Damn, but I was sure when you took down your pants you were going to have a centimeter peter. No panties. No small cock. Yet there is no doubt that you are hiding something from me. What is it? My penetrating gaze moves up and down your naked body. Standing stiff and straight, your arms behind your back with your hard cock bobbing in front of you. What is it? 
My fingertips lightly skim your body here and there. That small touch makes your cock dance up and down. Your teeth clench, your chest swells with the breath you are holding. What are you hiding from me?
You Just Can't Control Yourself Can You Premature Ejaculator?
Smoothly my fingernails lightly tickle over your shaft. Rapidly a big dewy dollop of precum gathers on the smooth bulbous head. In a long sticky drip, it falls to the floor in front of you. Looking at your face it is a mask of struggle. Are you trying that hard not to cum already? Is that your secret? You are a premature ejaculator?
Deftly, I flip my hand over to take your cock into my palm, wrapping my fingers around it. Your abs flexed, a hiss of breath draws in between your teeth. A thick cloudy drop falls across my wrist. There is a look like fear in your eyes as you look at that drop slide down over my arm. One little stroke of my hand and that frozen chest of yours begins to rise and fall with short shallow breaths.
You Really Thought You Could Control Your Cock, Didn't You?
You are trying so hard not to cum, aren't you? The fun has barely begun. Haha! What must be going through your mind right now! Will it all be over as soon as you squirt your load in my hand? Is it going to make me angry? Maybe, you will get lucky, and I will be compassionate about your problem? But, I think the one that keeps your cock dripping is the thought that I will use it against you. Just thinking about being the subject of my scathing ridicule while I tease you again and again. Laughing at you as you helplessly pour your unsatisfying orgasm for your undisciplined premature ejaculating cock.
One more chance! Right? This time you will do better. This time you will be able to enjoy your orgasm. Instead of letting it fall to the floor from your ruined orgasm. The edge is gone now, right? One more chance. What's this? Haha, batting your limp dick back and forth. Haha, this was what all your promises of a hard exciting hot time were all about. 60 seconds of touching you and now limp as a noodle? Haha looks like someone needs lessons in how to please his Mistress.
Don't Worry I'll Teach You To Control Your Cock Or I'll Just Find Another Use For You
Forget your bragging words about how you would give me anything I wanted. This hand full of cum before I even get my panties off is not what I wanted. Someone needs to teach you what it takes to satisfy a demanding woman like me. Lucky for you there are a lot of men who are great at pleasing my pussy.
Now, go sit your ass over there and watch while I keep myself entertained until one of them can get over here and show you how a man fucks a woman. Oh, wait! I'm going to set this bowl right under your cock to catch every drip and squirt of your pathetic cock of yours eeks out. What do you think a premature ejaculator deserves?

What am I going to do with it? Well, that depends on how much you learn. Just how weak are you?
Sadie
1-844-332-2639 ext 222
https://phonesexwhimpers.com/sadie