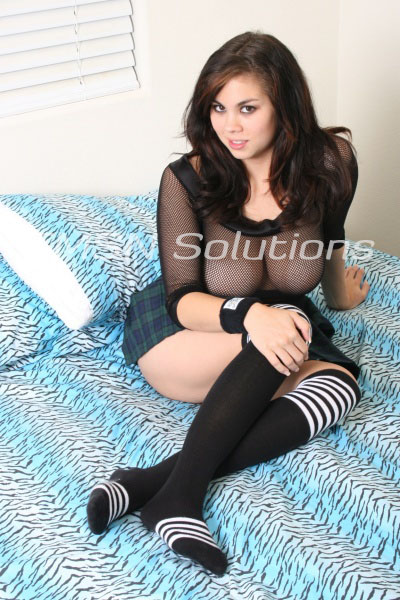 Gianna 844-332-2639 ext 355
What makes you think you deserve to be controlled and owned by me? Do you think I would waste time on a loser like you? Absolutely not. So many of you pin dick losers approach me and ask to be dominated by me. You want me to strip away your manhood and reduce you to nothing. Working with me means that you will have to sacrifice your cock to me. That pathetic lump of flesh between your legs is all mine now.
Do you think you'd be a good pet for me? I doubt it. You fail to meet my basic standards. I expect my pets to be obedient, respectful, and most importantly… pay me when I request it. You're a little bitch that runs away from me when I ask you to do simple tasks. When I catch you, you're getting a good ass beating! If you truly want me to own you then you better man up and accept your punishments.
You're sacrificing that cock for me if I have to sacrifice my time to whip you into being a good pet. 
I'll destroy every fickle bone in your body if I have to. There is no time for uncertainty with me. You may question my ability to dominate you based on my young age, but I've spent my whole life controlling and owning men. I know how to get deep into your thoughts and mindfuck you into doing all my evil bidding. You'll learn to enjoy my sadism. In fact, you will crave it. I will confuse you and drive you crazy. Your mind will be polluted with thoughts of me. Before you know it, you'll be sacrificing your soul to please me. Knowing you, it won't be enough to satisfy me. I'll keep draining you until you're left with nothing.
Gianna 844-332-2639 ext 355
My Profiles