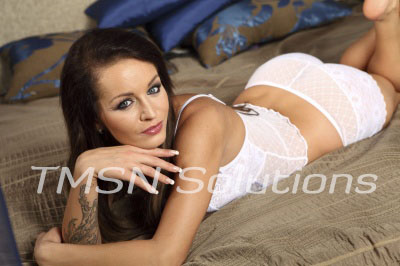 Sinful Serinda 844-33-CANDY (844-332-2639), ext. 394
Wow, and I thought my Friday was going to be boring.  I've had a really good week so far, and then along comes you… pencil dick.  I sat there, looking at this misshapen thing for a few moments and then I couldn't help myself – the laughter was uncontrollable.  Look, I've seen some pathetic cocks in my life.  Small, weak and useless all of them… but your dick.  It borderline depressed me, really.  But then, when I started laughing at your sad dick, it turned my night around – so thanks.
I'm normally fairly hard to shock.  Like I've said, I've seen a lot of small dicks before.  It was like.. your dick knew it was not only sad, and just had to hide inside of you.  I couldn't even tell if there was anything to coax out.  And no amount of naked Goddess touching you or teasing you would make that dick grow any larger than it was.  So there I was… looking at this sorry excuse for a cock, and I couldn't help it.  I couldn't help but start laughing at your sad dick.  They were giggles at first, but then just turned into uncontrollable laughter.
I couldn't help but start laughing at your sad dick.
The best part was watching you squirm.  I sat there, laughing while you watched me play with my pussy – taunting you.  Because that cock could never satisfy a woman like me, could it?  All you're good to do is sit there and watch.. that's as close as you'll get.  This is your life now – unable to please a woman.  Are there even nerve receptors in that bump of a cock head you have?  That's the only way I could describe it.. a bump.  Like a bug bite almost.  But the best part of the evening was watching the sad stream of cum leak out of where I assume your cock hid.  It was the highlight of my night and the most hilarious thing I've ever seen.  So forgive me for falling off the bed cackling as you came by just watching me pleasure myself.  Next time you do that without permission, I'm charging you double.
Serinda
844-33-CANDY
(844-332-2639)
ext 394
http://nawtytwistedphonesex.com/