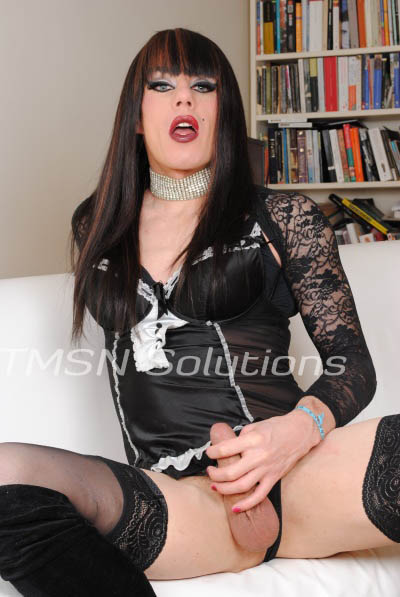 844-332-2639 ext, 346
So, little sissy, I have to admit I'm almost irritated we're having this discussion, but… Oh what am I upset about? Well sweetie I believe you should know, I've spent all this time training you and Its almost hard to believe you're not getting it but…
You've been stroking your dick, haven't you? That pathetic little clittlet being used by you, when you haven't been told to play with it? Come on, its not big and sexy like this, its not like you have any reason to be playing with it, and I've spent so long teaching you to be a proper faggot to and you're still doing this?
I'm sure you really want to serve me but really, I'm the one that gets to play with my dick, not you. I'm going to have to do something about that, and really, I think the only way we're going to keep you from playing with it is taking your balls, isn't it sissy?
Don't worry….You won't miss them. Its not like you have any good use to that.
Macy Daye
844-332-2639 ext, 346