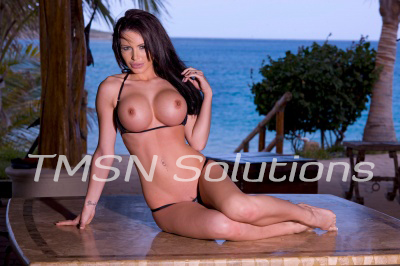 Sadie        1-844-332-2639 ext 222
My friend's and I were having a little Galentine's day celebration when my son came home. Quickly he tried to make his way through the room but it wasn't that easy. Questions about his love life inevitably came up as my girlfriends seized on the chance to make him blush. Soon, I found myself feeling the need to defend my little man.
My Son's Humiliation Was Just Beginning
I explained to my friend's how my precious boy didn't need to have a girlfriend. He has his mommy to take care of him. They laughed as he squirmed and tried to wiggle out of my protective hug. Which of course, obligated me to explain to them that the last few girls he had dated hadn't appreciated what a catch my son was. That in turn, caused them to ask why he was having such trouble getting a girlfriend.
Desperately he squirmed and groaned out "Moooom please stop." Again trying to just walk away. But I was having none of it. My boy was precious and adorable in every way.
I grabbed his hand pulling him back towards me. "Those girls are all filthy sluts! They had the audacity to say that my darling wasn't adequate for … well, you know." I winked at them to let them know I meant sex. The ladies laughed at the same time my son angrily growled at me. "Why did you tell them that?"
He Was Embarrassed By His Small Penis
"Isn't that what you said?" innocently I blinked up at his furious, pink-cheeked face.
"You weren't supposed to tell everyone else!" His voice rose an octave in pitch.
"I just said that's what they think! I didn't say I agreed with them. You are very adequate! More than adequate!" Then inspiration struck me. What better way to prove to my son that he was perfectly wonderful in the cock size department. "Here, show them," I said as I reached for his pants.
"No Mom, I'm not showing your friends my dick!" Being the shy sweet boy he is he tried to resist me as I quickly unfastened his pants.
Humiliation Glowed On His Cheeks
My friends meanwhile were on board with my idea. One by one they stood up and surrounded him helping to restrain his arms and guiding him into the closest chair where we could more easily hold him down. After much struggle, eventually, we did manage to take his pants down.
There was just the cutest little penis you have ever seen. He was stiff with all the excitement and attention. I was very proud to show off is cute little pecker. To my surprise, all the other women began to laugh.
"No! Stop it! There is nothing wrong with his penis. It is perfectly lovely." As if sensing all the attention was focused on him the sweet little member began to twitch. My son was beyond red-faced but resigned to what was happening.
The Humiliation Turned My Son On
"Sadie," my friends began, "look at it! It is so small."
"It's only this big!" Laura said holding her finger and thumb about 3 inches apart.
"Stop it!" I scolded them all. "Sure it isn't huge but look how lovely it is. It's perfectly proportioned and has such a beautiful head. I think its wonderful."
My son groaned and squirmed more in his seat. "Mom please, can I go now, haven't you humiliated me enough?"
"See!" I said seizing on his words. "He is embarrassed. I'm sure that it gets bigger than that. He is just feeling a little shy is all."
Small His Penis May Be But It Was Throbbing Big Time
Jennifer said, "Maybe he just needs some inspiration." She began to take off her blouse and soon my other friends were following suit, stripping down to their underwear. They teased my son with their tits and asses. Rubbing, and touching all over him. Making him moan and groan and plead with them to stop but much to my regret, his penis didn't grow, not even a half an inch.
It did, however, pulse and jerk and twitch and drip with precum. It was as if the more they teased and humiliated him the harder he got. But the topper was when he squirted his ejaculate into the air in a series of really embarrassing jets that landed on his thighs and stomach.
Well, I didn't have much choice but to let him up to go clean himself up at that point. After he left the room, I discovered what a Pandora's box I had opened. All my friends went on and on about how much fun it was to tease and humiliate my son. Talk turned to Laura's son. Could we do the same thing to him? What about our husbands? Seems our little group had found a new hobby. Small penis humiliation.
Sadie
1-844-332-2639 ext. 222
www.phonesexwhimpers.com/sadie/