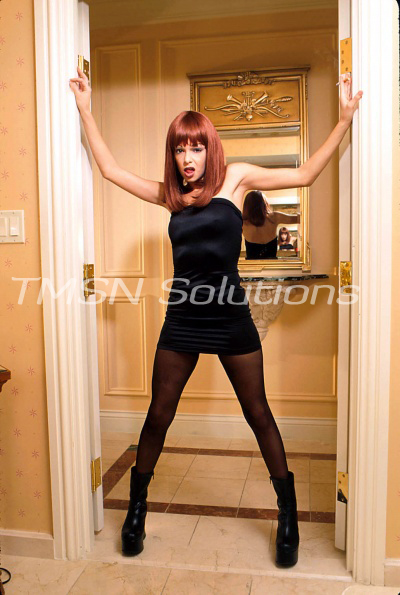 Tiny frightened eyes gaze upon gigantic perfection! A foot so large could crush your pathetic male form squishing you like a helpless bug! Don't try and flee you know you can't out run Me! Except your fate as My latest victim of My gigantic orgasm!
There is no escape once trapped under My gigantic yet slender foot. Oh such delightful horrific screams of sheer terror…mmm… the most delicious hot form of stimulation! Desperate pleads for mercy titillates My senses while begging for your life arouses My body from the top of My red head to the tip of My gigantic yet delicate toes!
My excitement is overwhelming, I can't stop it! In My state of extreme sexual excitement I crush your pale thin male form grinding it into the pavement, over and over again! My gigantic orgasmic explosion releases a waterfall of cum juices washing away the remains of the latest victim of My orgasm.   
Next!
Kinky Lady Alexandra
1-866-679-3275
http://www.giantessphonefantasy.com