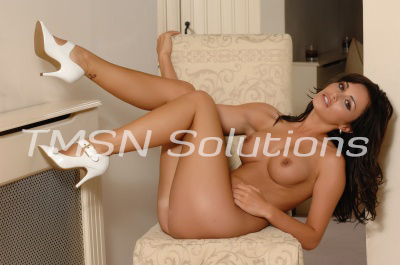 Sadie        1-844-332-2639 ext. 222
My friend and I were taking a few night classes at the local college. I guess no matter your age there is just something about a teacher that plays into a girl's erotic fantasies. We were talking on the ride home one night about how sexy our teacher was and our conversation took a kinky little twist. What we ended up with was the perfect plan to get what we wanted from our very sexy instructor.
The next night, I lingered after class under the guise of needing some help with the project we were assigned. I reached down for my purse at the bottom of his desk and "caught" my dress on the edge of it causing it to rip right down the middle. (full disclosure- I ripped it with my own little hands)
When I made no move to push the edges together to cover my exposed breasts (as I wasn't wearing a bra) he grabbed the torn edges and tried to cover them for me. Unfortunately for him in the photo that my friend snapped at that very moment it would be very hard to tell if he were ripping it or closing it. She should have been an actress. "what are you doing to her?!" she exclaimed. I stepped back and smacked my own face leaving a red hand print across my cheek. His face went pale. "thank goodness you got here when you did!" I gasped and grabbed his stunned hand pulling his arm across my throat and making the appropriately distressed face as she snapped another picture. "So brazen.." she smiled.
He uncoiled his arm from my neck and shoved me away from him and I went with it sprawling myself upon the floor and sobbing for the camera. "Please, please no don't!" He backed away a few steps. "You are crazy! What are you doing?"
I stood up and shrugged "Setting you up. I figure these are good enough to make you lose your job, if not actually get you sent to jail."
"And Saved!" Melanie wiggled her phone in the air.
"I didn't do anything!" He still seemed in shock.
"No, you didn't. But the pictures certainly look like you did." We looked at each other and laughed.
"What do you want? I didn't do anything. Delete those pictures." The fear was turning to anger as the reality of just what was going on began to set in.
"We… want you to fuck us. It's pretty simple. But we had to make sure that you would do exactly as we asked, with the utmost discretion. So we came up with this little idea."
He shook his head still not quite believing what was happening to him as he fell back to sit in his chair. "You are both crazy. I'm not going to do anything to you."
I walked towards him now in just my heels and panties, "Well that really is too bad. I do hate to see such a pristine reputation ruined for nothing." I moved around behind him sliding my hands over his shoulders reaching down to pull his shirt up over his head. Melanie moved in front of him and began taking off his pants. "Especially when the alternative is so much fun." She reached in and took his cock out of his pants.
He began to object again. That was when I jerked his head back and gave him a good slap to the face. "It's too late you have lost. You are going to be our bitch. You ARE going to do just as we say or those pictures and videos are going to get sent to the news media and your wife." He groaned as I leaned my tits over his face. Melanie stroking him just before she wrapped her lips around his cock.
I smacked his chest, raked my nails over him and shoved his chair back so he was tilted nearly parallel with the floor. I straddled his face and let the chair pop him back up so his face was pinned to my pussy. "Lick it!"
He must have figured out that the only way out of this was to do as we said. Melanie took the belt from his pants and fastened one of his arms to the chair, and we used the strap of her purse to bind the other arm.
We had so much fun with our teacher that night. Teasing, edging, fucking, using him for our own wicked pleasures. Letting him up from the chair with his arms bound behind his back, using him as our own stud slave. If he got close to cumming we would use his face, if he began to soften we would go back to his cock. Hours of fun for us. Hours of pleading for him.
The best part is we still have the videos and pictures, only now they are even more graphic and with a little editing he will be in even more trouble AND we have another class next week!
Sadie
1-844-332-2639 ext. 222
www.phonesexwhimpers.com/sadie/