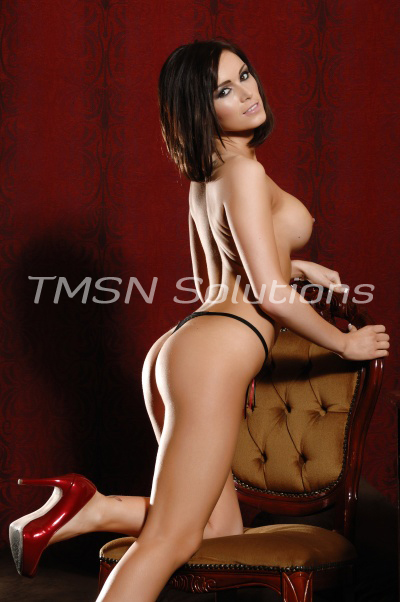 1-866-239-2972
1-844-332-2639 ext. 222
She paused in our conversation in a way that I knew could only mean that she had something on her mind, that she didn't know how to bring up to me. I have known her since we were young girls in school together and whenever she goes quiet like that it always means something is bothering her. "What is it?" I asked her outright. I had to work a bit but eventually she told me she was worried that her husband might be gay. I know her husband. I know for a fact that he isn't gay. He has hit on me for almost 15 years. I know that he very much enjoys women. So I asked her why she was worried about that of all things.
She said that she had caught him using her dildo last week. I laughed. I know I shouldn't have but for that to worry her so much I found funny. It was not at all unusual I reassured her. Her husband also asked her to let him fuck her ass a lot and she was worried that the combination had some hidden meaning to it. Oh it meant something alright but not that he was gay, but he was ripe for a really fun female domination evening. She had so many questions that I was happy to answer for her. So that is how we got on the subject of giving her husband a night to remember. Our plan was made.
He walked in the door to find us sitting on the sofa having our usual girl talk. He was friendly as he sat down to join us. A few moments of chit chat were exchanged when I turned and looked at him. So I hear you got caught fucking your ass like a little bitch. I dropped that bomb as casual as I could. I couldn't keep the smile off my face though, when I saw his jaw drop and his face turn red. I stood up and walked over to his chair and said, "You should have told me what an ass whore you were, I would have indulged you a long time ago." as I ran my fingers over his head. Words just wouldn't seem to form for him.
"Imagine how surprised I was to find my husband moaning on my dildo" my friend stood up and moved to his other side so that we caged him in with our bodies. "Cock all rock hard, pumping away at your ass …" she said and ran her hand over his dick, "you are hard just thinking about it aren't you faggot?" I winked at her to encourage her.
"I'm not" he started to say that he wasn't a faggot but that wasn't what I wanted to hear so I grabbed a handful of his hair and yanked it back hard looking him in the eyes "You are! Tonight you are going to be the biggest fucking cock taking faggot for us, since you seem to want it so badly." His only answer was a moan and to shake his head stuttering I.. I.. I.. until his wife grabbed his face and turned it towards herself and told him to shut up and get on his knees. I was so proud of her when she lifted her skirt and her big strapon cock sprung out into his face. His moan was pure deliciousness! I pushed his head to the big rubber dick "suck it bitch!" I commanded.
We laughed at how eagerly his mouth opened and he took the cock into his mouth. I undid his pants, stripping them down to his thighs so that his own hard eager dick jumped from his trousers. We laughed more at how hard he was. Her dick sucking husband was loving this new twist just as I thought he would. I stripped off my clothes down to my raunchy lingerie and pulled my own strap-on up to bob in front of me. Standing at the opposite end of the sofa I nodded to her and she gave the command for him to crawl to me. As he crawled towards me with his pants sliding down his legs his wife got into her own lingerie as well. I smacked his face and told him that his ass was in for a long night of pegging and he had better be ready for it. "Yes Mistress" he answered just as I knew he would.
What a night it was. Watching my friend take charge of her husband. We fucked his ass, we edged him, we had him servicing us both, watching as we fucked each other and then pegged him some more. I had to smile the next day when I got a bouquet of flowers from him with a card that said "Thank You Mistress, I'm sore and I love it!"
Sadie
1-866-239-2972
1-844-332-2639 ext. 222
www.phonesexwhimpers.com/sadie/