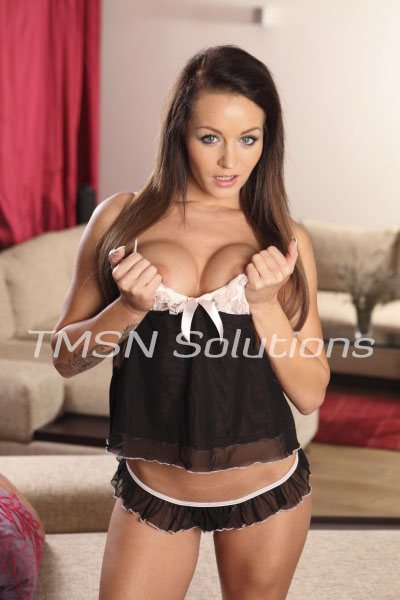 Sinful Serinda 844-33-CANDY (844-332-2639), ext. 394
This one goes out to one particular cuck who is the pure definition of pathetic.  I've seen and dealt with all matters of cuck in my lifetime, and I appreciate the fact that they can admit that they can't please their ladies.  They know how to position themselves before a real man – humbled by the girth of his cock, amazed as he gives his woman what she really needs.  He's accepted that he's beneath a real man, and he's submitted himself to this fact and his woman.  But this particular cuck… is the worst type.  Let me give you some details.
Ok, so first step in being a pathetic cuck is to demand to *me* exactly *how* you want to be cuckolded.  Are you fucking serious?  Do you just enjoy wasting my time?  Wait, I don't have to ask.  I already know the answer to that, because all you do is waste my fucking time.  With your ridiculous demands, your constant incessant whining as if you expect me to really care.  Your pathetic pleas fall on deaf ears, you pathetic cuck.  Perhaps if you learned to stop wasting my time and appreciate and respect me a bit better, I'd show a bit of sympathy.. but you have done nothing but push me.
Your pathetic pleas fall on deaf ears, you pathetic cuck.
So now that I hopefully have your attention, maybe you can change for the better.  I think I've said this before, but if your feeble fucking brain hasn't been paying attention – you aren't in charge.  Get it?  The sooner you accept that, the better off you will be.  Secondly – the next time you come before me, I expect you to be a bit more humble and maybe treat me with the respect a Mistress such as myself deserves.  And finally, stop wasting my damn time accept the fact that I'm in charge.  If you can't start with these simple rules, then you are just beyond help.  As a final piece of advice – maybe accept the fact that you love cock in your mouth and up your ass more than you love pussy.  Maybe when you stop lying to yourself, you can stop the pathetic front you have to put up day to day that nobody is buying.
Serinda
844-33-CANDY
(844-332-2639)
ext 394
http://nawtytwistedphonesex.com/
http://www.sissyphonefantasy.com/serinda