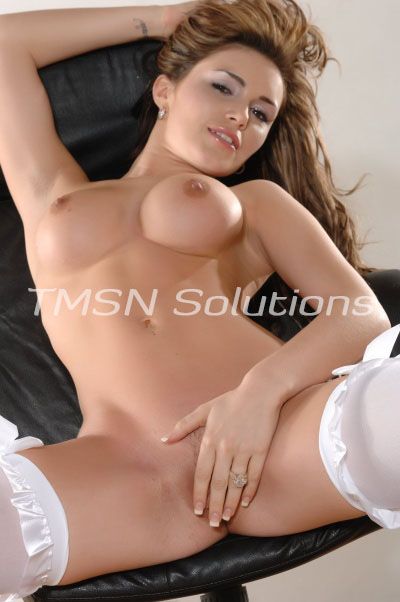 Sadie           1-844-332-2639 ext. 222
"Ha ha, Ok, you got me yes alright I admit it. I have been taking your panties alright. I like to jerk off with your panties! Is that so bad? I'll buy you new ones. I'll buy you 3 times as many as I took, anything you want. Just let me go."
"You have 60 seconds left."
"Why are you doing this?" He looked up at the camera pleading.
"30 seconds"
"ARRGH You Bitch!" He reached into the drawer and pulled out a bright pink pair of panties. Hurriedly he pulled them up his legs. "There! I put them on! Great! Now you can let me go."
"Open the bedside drawer."
Begrudgingly he walked over to the side of my bed and sat down and opened the drawer. The look on his face when he saw the long, hefty dildoes was all that I had hoped for. "Suck it."
"I am not going to suck that! I'm not gay. I like women's panties. Women's, I'm not gay!" he looked up at the camera.
"You have 2 minutes."
"Go on, call the police. Then they will arrest you for kidnapping me." He smirked.
The TV in the room came on and a little clip of the footage of him putting on the panties saying he stole my panties and liked jerking off into them played on a loop. Text flashed across the screen showing his wife and daughter's and even his mother's email addresses.
I leaned back and started touching my pussy as he picked up the dildo and slowly brought it up to his lips. Anger filled his eyes as he pushed the bulbous tip between his lips.
"Suck it. You have 20 seconds." My pussy was wet watching him frustrated shove the dildo into his mouth. "Get on your knees on the bed now."
Obediently he crawled up on to the bed standing up on his knees and fucking his mouth the dildo. I could see his cock was hard in my panties. "Why are you so hard?"
"I don't know," he growled taking the rubber cock out of his mouth.
"Bend Over and put the end of the dildo on the bed." He complied.
"Spank yourself." He did. Again and again until I could hear the pain evidenced in his voice.
"Put the dildo in your ass." my voice was sounding lusty even to myself.
"I've never had anything in my ass before, I can't take this thing its huge!" he complained.
The image on the TV changed to that of him bobbing his mouth up and down on the dildo with the sound of moaning provided by a porn clip. "Why are you doing this to me? It was just some panties!" He yelled.
"You have 30 seconds."
"You Bitch!"
"10 seconds"
He moved dildo behind him. I watched as he pushed the panties aside and wiggled the sex toy between his ass cheeks. Tears began to fall down his cheeks. "I can't it, won't go!"
"5, 4, 3"
"ARRHHHHH!" He yelled forcing himself down on to the stiff shaft of the dong. Panting and bracing his hand on the bed he looked up at the camera. "It's in, oh god its in my ass please stop please." he whimpered.
My pussy was soaking wet, I fingered myself watching him fuck himself begging for mercy. But I wasn't done. No not even close. I still had several hours until Halloween was over. I had many tricks and treats still left for my sexy little panty thief.
Sadie
1-844-332-2639 ext. 222
www.phonesexwhimpers.com/sadie/