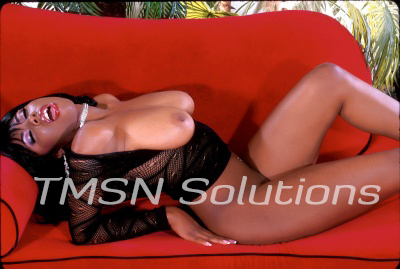 Latoya 1-844-332-2639 ext 353
You know that your pleasure is mine, and only mine to give you. I already own your body, and your mind and now
I want you to give up your soul. I can take you places and show you things you could never imagine
with another mistress. But I will also be merciful when the situation calls for it.
When you can't take it or have had enough, which believe me will happen, this is why I will have given you a
safe word. All you have to do is say that word and the pleasure or the torture stops.
So boys instead of sitting on the sidelines yanking your pathetic meat stick and just watching..
hurry up and get a taste for yourself.
Latoya 1-844-332-2639 ext 353